We're going to create a ranking system like dotacash for Fate/Another.
So I'm recruiting personnels who are experienced in web development.
Really, it's just going to be a page where a user can query wins/losses/KDA etc, so the task is nothing too complicated.
You should definitely know HTML/CSS/Javascript, but knowledge in javascript libraries such as jQuery, server-side technologies and database is also preferred.
If you are interested, either leave a reply below or send me an email at
l46kok@hotmail.com
Here's a diagram of project specifics: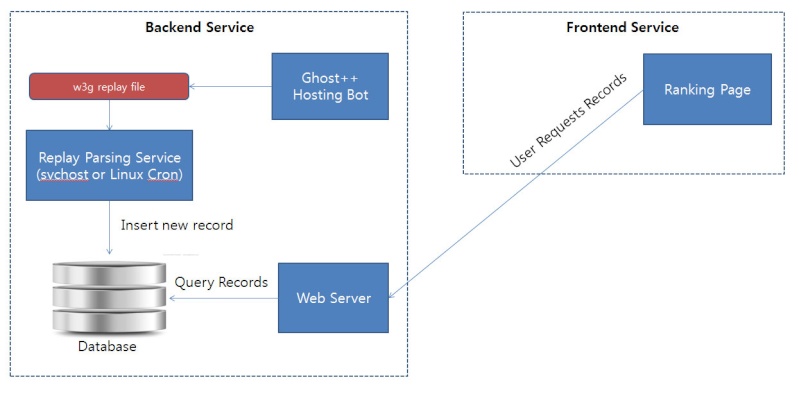 I'm going to be responsible for all the backend creation (Unless if you are experienced with any of backend tech stack and want to get your hands dirty on it as well).
Edit 8/11/13
Already recruited. Thanks for your interests.